Product Description
Speed and efficiency are critical if you want to achieve the best goods throughput possible. Automated Pallet Storage and Retrieval System always can best demonstrate their advantages when a large number of pallets goods are stored and handled in multi-shift operations (24/7) and/or in limited space.
Storage and retrieval machines (SRM) are the engine and heart of every automation line. Each SRM is adapted in the in-house design office to the respective static and dynamic conditions. Just provide us mass dimensions, speed, travels, lifting height and other requirement. We will do the rest.
Storage & Retrieval Machine is the main storage and retrieval device of automated storage and retrieval system. It travels along the horizontal and vertical directions in the aisle among the racks in accordance with the computer instructions, and uses forks to take out or store the goods on the rack cells.
FEATURES:
- Save space and manpower
- Fast and accurate operation
- Improve efficiency
- Reduce cost of storage and transportation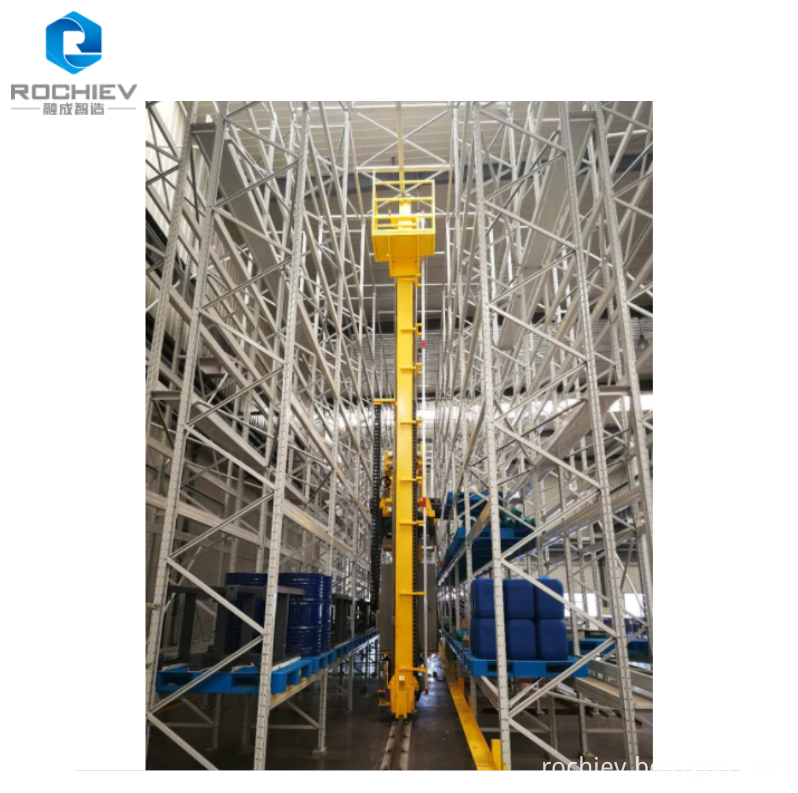 Types: Single mast SRM, Double mast SRM, Explosion-proof SRM.
TECHNICAL CHARACTERISTICS:
Storage & Retrieval Speed: 30~60 Cycles/Hour
Maximum Unit Load: 1500 kg