Product Description
We offer two kinds of labeling machines with the most simple, low cost, automatic and state-of-the-art applications. Each of our automatic labeling systems is designed with production in mind. Our labeling machinery permits quick changeovers for short run products minimizing costly down time. Our automatic labeling systems are designed to withstand the most demanding industrial environments. From the robust construction and user-friendly operator adjustments and control features right down to the industries most durable and versatile label applicators.
Our C4-2 Automatic Labeling Machine suitable for labeling to the side surface of the product.
The fourth generation of automatic labeling machine C4 simulates the labeling state of the operator. The product has the functions of automatic label moving, automatic code spraying, automatic label separation, labeling, shaping and automatic recycling of label backing-paper. It is kind of automation equipment achieving the continuous mechanical labeling, which automates labeling and code spraying in the production line.
It also has the functions of QR code printing and recognition, and realizing the intelligent warehouse management in digital workshop.
FEATURES:
- Easy replacement of label
- Accurate positioning of code spraying
- Easy cleaning
- Fast and stable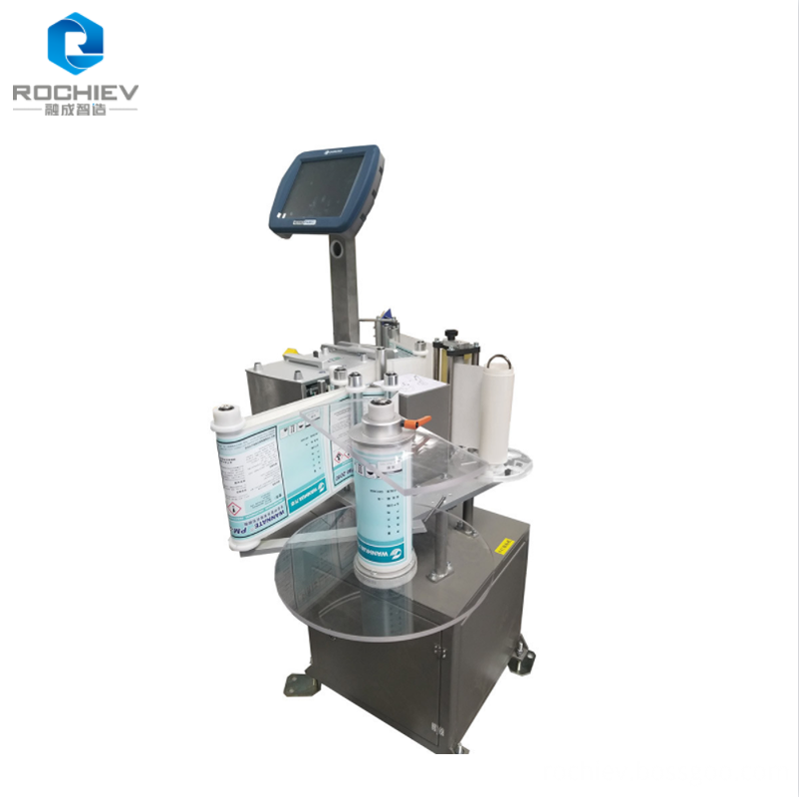 TECHNICAL CHARACTERISTICS
Type : Vertical
Suitable Label Roll (mm): Label roll ≤φ290, Label core φ76
Maximum Label Size ( L*W,mm): 275*192, width of backing paper≤200mm
Labeling Capacity: 240-300 Labels/Hour
Labeling Accuracy: ±2mm
Machine Weight: 80kg