Product Description
Accuracy is something to consider when looking for a filling machine. If you want to increase the accuracy and efficiency of your filling process, consider our Filling Systems for Chemical Industry. For dangerous (explosive or toxic) products, suction installations for escaping gases and/or filling plant encasings are used. Depending on the required degree of automation, performance, filing production, and your packaging, we can offer you a wide range of products, from simple semi-automated filling line to integrated and enclosed fully automatic filling line. Let us design the best-possible filling plant to meet your specific requirements, product, and container.

We have RF61 series Chemicals Drum Filling System with advanced vision-addressing technology are used when a continuous and fully automatic filling of large quantities is required. Optional extensions and combinations with other systems ensure individual adaptation of the system as required.

RF61 fully automatic filling machine are high-speed filling robot developed for customers` characteristics of large production capacity and high degree of automation. They are suitable for large batch of automatic filling of high-risk chemical liquids - inflammable, explosive, highly toxic and corrosive liquids that danger to operators and environment.
It consists of separate vision de-bunging robot, separate vision bunging and sealing robot, and dual-station vision addressing filling machine, which has the functions of automatic de-bunging, filling, metering, bunging and sealing; self-diagnosis, self-detecting, self-sensing, remote operation and maintenance, compound explosion-proof, online visibility and other functions.
With high accuracy, stable quality, high safety and environmental performance.
We have many experiences of filling chemicals with series of Emusion Bottle Filling,Cosmetic Filling Machine, including gasoline, diesel oil, MDI, HDI, MMA, acids and esters, polyester, emulsion, acrylic ester, acetone,PU resin etc. with below customers.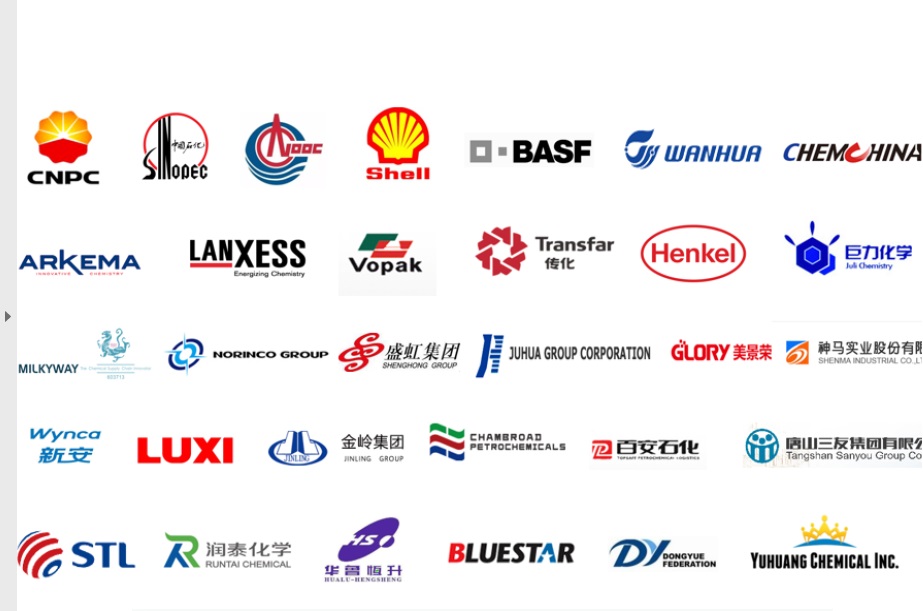 Size: 5100mm*2400mm*3900mm
5200mm*2800mm*4500mm
We would be glad to develop individual applications for your requirements.