Product Description
Like all machinery and equipment offered by us, the automatic drum filling machines are designed and manufactured to provide a reliable and high quality product, equipped with the latest technology and quality materials.
The entire range of automatic filling machines can (if required) be manufactured in accordance with the regulations for environments with an explosive atmosphere (ATEX).
The flexibility of these filling machines allows for their use (with simple modifications) in various industry sectors, from chemical to petrochemical, through to food.
Our filling systems are suitable for the highest requirements – with extremely high operating safety. We Have the Right Solution for your different filling needs. Our filling system stands for advanced technology which allows maximum process reliability, continuity and productivity in filling operations , while adapting to different types of product, containers and environment to ensure the maximum efficiency in filling process.
RF62 fully automatic filling machine are economical filling robots developed for customers` characteristics of large production capacity, high degree of automation and new 200L containers. They are suitable for large batch of automatic filling of chemical liquids with high-risk such as inflammable, explosive, highly toxic and corrosive liquids danger to operators and environment.
It consists of separate vision de-bunging robot, separate vision bunging and sealing robot, and dual stations filling machine with bunghole positioned mechanically, which has the functions of automatic de-bunging, filling, metering, bunging and sealing, self-diagnosis, self-detecting, self-sensing, remote operation and maintenance, compound explosion-proof. online visibility and other functions.
With high accuracy, stable quality, high safety and environmental performance.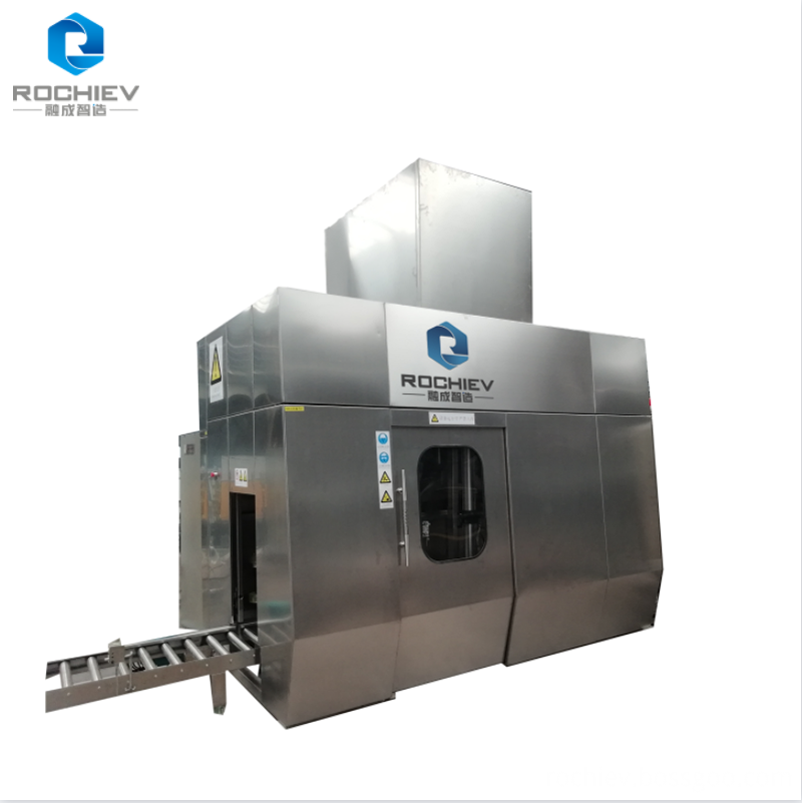 TECHNICAL CHARACTERISTICS:
Suitable Container: 200L Drums
Bunghole Positioning Mode: Combined vision image addressing and mechanical positioning
Weighing Range: 2kg-300kg
Filling Capacity: 90-110 Drums/Hour
Filling Error: ±0.2kg
Size: 5100mm*2400mm*3900mm
We would be glad to develop individual applications for your requirements.