Product Description
RF62 fully automatic filling machine are economical filling robots developed for customers` characteristics of large production capacity, high degree of automation and new 200L containers. They are suitable for large batch of automatic filling of chemical liquids with high-risk such as inflammable, explosive, highly toxic and corrosive liquids danger to operators and environment.
It consists of separate vision de-bunging robot, separate vision bunging and sealing robot, and dual stations filling machine with bunghole positioned mechanically, which has the functions of automatic de-bunging, filling, metering, bunging and sealing, self-diagnosis, self-detecting, self-sensing, remote operation and maintenance, compound explosion-proof. online visibility and other functions.
With high accuracy, stable quality, high safety and environmental performance.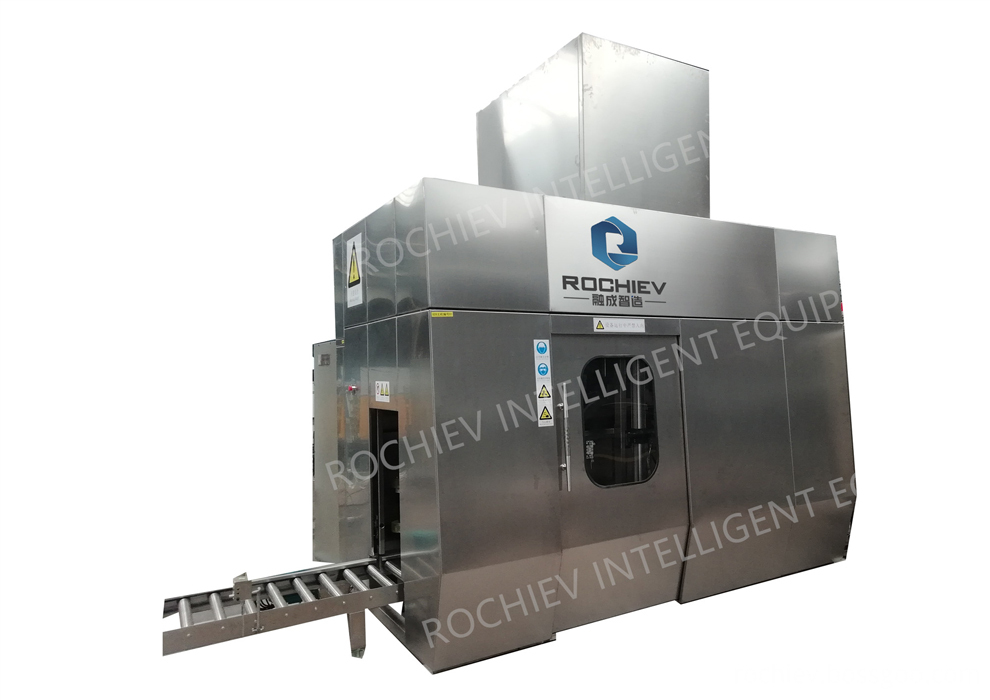 TECHNICAL CHARACTERISTICS:
Suitable Container: 200L Drums
Bunghole Positioning Mode: Combined vision image addressing and mechanical positioning
Weighing Range: 2kg-300kg
Filling Capacity: 90-110 Drums/Hour
Filling Error: ±0.2kg
Size: 5100mm*2400mm*3900mm
We would be glad to develop individual applications for your requirements.