Product Description
Automated Guided Vehicle Robot is materials handling system that uses automated vehicles such as carts, pallets or trays which are programmed to move between different manufacturing and warehouse stations without a driver. These systems are used to increase efficiency, decrease damage to goods and reduce overhead by limiting the number of employees required to complete the job.
Automatic Guided Vehicle allow a more constant flow of materials and parts by the factories, as well as their traceability since they are remotely connected and you can always know where they are, what they are doing, inventory status, origin, etc. Another of AGVs key points is the improvement in the field of safety. The rapid response time of these devices, thanks to the large amount of sensors they incorporate to avoid any obstacle, exceeds human perception, thus reducing the risks of injury to the rest of the factory staff.
Our Automated Guided Vehicles (AGVs) : no driver is required. It uses lithium battery as power source. The AGV moves automatically along the specified route guided by electronic-magnetic or laser guiding device with functions of safety protection; The route and behavior can be controlled by computer or set up by electromagnetic path-following system. With the characteristics of strong load capacity, fast transport speed, automatic avoidance of obstacles, safety operation and multiple protection.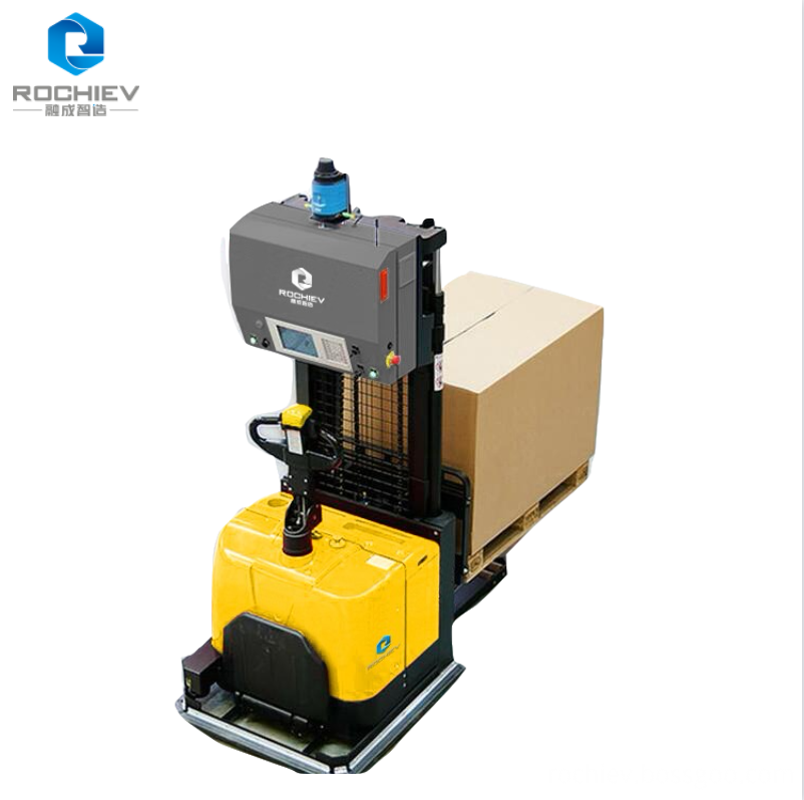 TECHNICAL CHARACTERISTICS:
Types: Traction AGV, Knapsack AGV, Forklift AGV
Travelling Speed: 0-50/80/100 m/min
Maximum Unit Load: 500kg/2000kg
Guided Mode: Magnetic guided / Laser guided