Product Description
Different designs allow the filling of different size of containers. Our A51 series filling machine adopts the traditional mechanical bunghole positioning , which has the characteristics of stable operation, high speed, environmental and safety, to meet your needs on automatic filling.
The A51 automatic filling machine are developed for customer`s characteristics of large production capacity and high degree of automation. They are suitable for liquid metering filling of 15L-50L packaging containers, which meets the filling of 2-12 stations. It realizes the functions of automatic debunging, automatic nitrogen charging, automatic positioning, automatic filling, automatic unscrambling, automatic cap feeding, automatic inner cap sealing and automatic bunging. Self-diagnosis and self-detecting, remote operation and maintenance, compound explosion-proof.
With high accuracy, stable quality, high safety and environmental performance.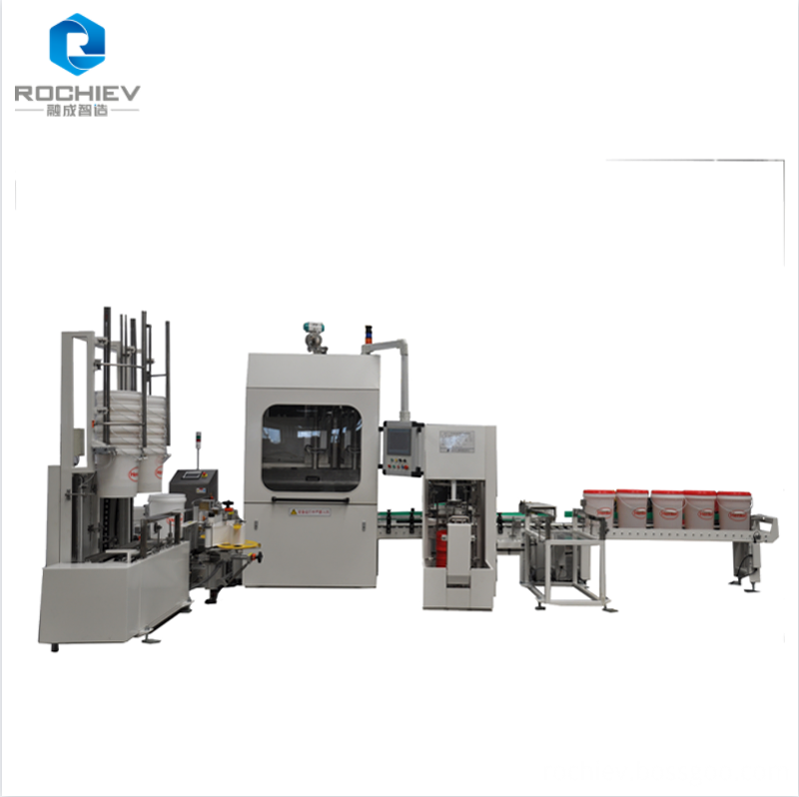 TECHNICAL CHARACTERISTICS:
Suitable Containers: 15L-50L Cans or Pails
Bunghole Positioning Mode: Mechanical positioning
Weighing Range: 2kg-100kg
Filling Capacity: 80-1200 Cans/Hour (2-12 stations)
Filling Error: ±0.04kg
We would be glad to develop individual applications for your requirements.