Product Description
Our company opened in 1996 to serve the chemical industry. Today, there are hundreds of our liquid filling systems installed for filling drums, pails and IBCs with acids to esters, glycols, and solvents to surfactants. Most of the filling systems are built for flammable, toxic, corrosive, sticky, and foamy chemicals. Our reputation is well known for manufacturing the most rugged and long lasting drum filling system in the industry. Our A52 Automatic drum filler equipment is designed to fill containers without an operator present at the filling station. It is the best applied when an operator is not wanted at the filling station for a variety of reasons, including safety and exposure to fumes or acids.
Our A5 series filling machine adopts the traditional mechanical bunghole positioning , which has the characteristics of stable operation, high speed, environmental and safety, to meet your needs on automatic filling.
The A52 automatic filling machines are developed for the customer`s characteristics of slightly larger production capacity, slightly higher degree of automation and new 60L-1000L containers, adopting manual debunging and bunging, bunghole mechanical positioning and automatic filling.
The product has functions of high speed of filling, accurate metering, stable quality, self-diagnosis and self-detecting, remote operation and maintenance, composite explosion-proof.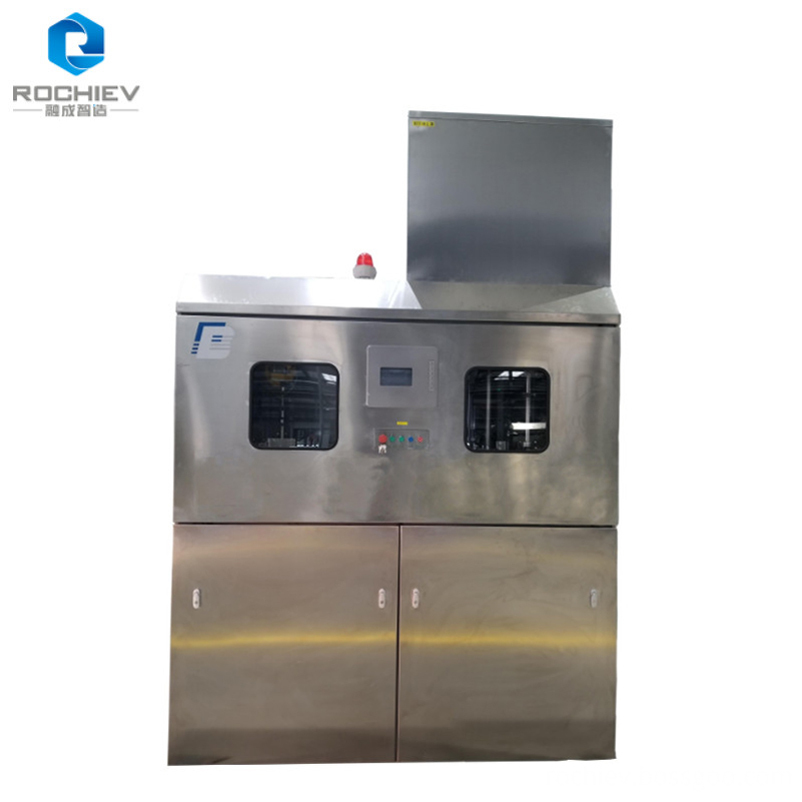 TECHNICAL CHARACTERISTICS:
Suitable Container: 200L Drums and 1000L IBCs
Bunghole Positioning Mode: Mechanical positioning
Weighing Range: 2kg-300kg / 4kg-1500kg
Filling capacity: 15 Drums/Hour/Station
50 IBCs/Hour/Station
Filling error: ±0.2kg / ±0.4kg
We would be glad to develop individual applications for your requirements.