Product Description
Understanding the demands of today`s market and needs of our clients, we`ve built automatic horizontal labelling machine that perfectly combines in itself high reliability and economy in all aspects of it`s work. Low cost, simple construction and average productivity speed makes our automatic labelling system excellent solution for most small and medium businesses.
Our C4-1 Automatic Labelling system is a reliable solution for in-line pail and drum labeling, which can precisely label cylindrical containers such as pails and drums.
The fourth generation of automatic labeling machine C4-1 simulates the labeling state of the operator. The product has the functions of automatic label moving, automatic code spraying, automatic label separation, labeling, shaping and automatic recycling of label backing-paper. It is kind of automation equipment achieving the continuous mechanical labeling, which automates labeling and code spraying in the production line.
It also has the functions of QR code printing and recognition, and realizing the intelligent warehouse management in digital workshop.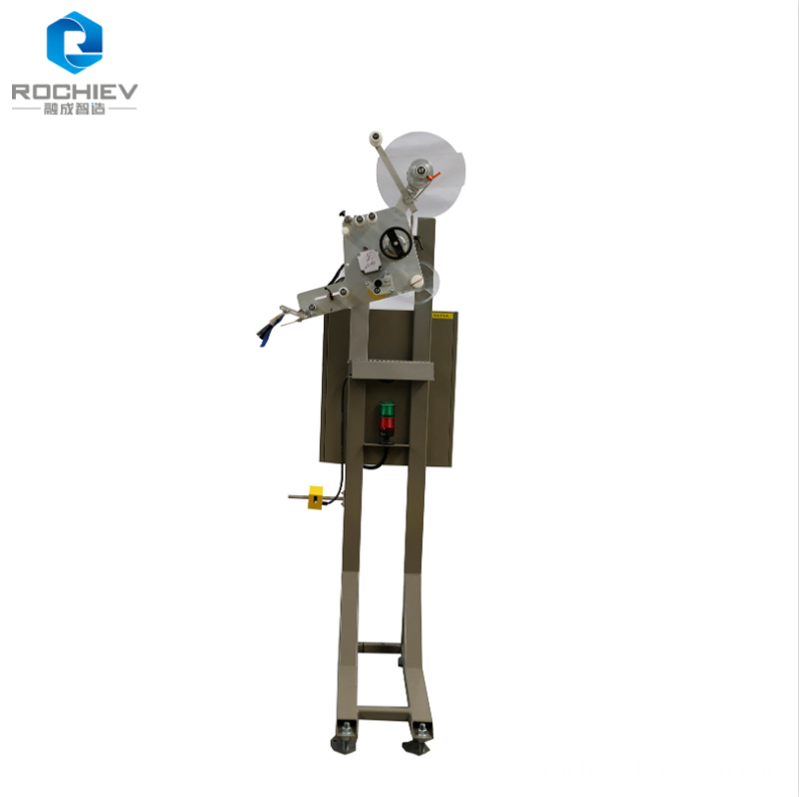 FEATURES:
- Easy replacement of label
- Accurate positioning of code spraying
- Easy cleaning.
- Fast and stable
TECHNICAL CHARACTERISTICS
Type : Horizontal
Suitable Label Roll (mm): Label roll ≤φ290, Label core φ76
Maximum Label Size ( L*W,mm): 150*150, width of backing paper≤150mm
Minimum Label Size ( L*W,mm): 100*100, width of backing paper≤150mm
Labeling Capacity: 500-600 Labels/Hour
Labeling Accuracy: ±2mm
Machine Weight: 80kg
Label type: Adhesive sticker