Product Description
Our fourth generation of robot palletizer R4 used for palletizing of containers above 15L, which is suitable for enterprises with large scale of production. It puts and arranges the filled drums on the pallet according to the predetermined rules, auto-supply the empty pallet, the loaded pallet output automatically then shipped to the warehouse by a forklift.
Interlock control with the filling process and seamless docking with automated storage&retrieval system to realize remote data management, data storage, query and management in whole course.
The products are divided into two series: R41 transferring Palletizing Robot and R42 manipulator palletizing robot.
FEATURES:
- Small footprint,
- High efficiency,
- No need of manual operation in whole process,
- Reduced operators and lower labor intensity;
- Intelligent operation management,
- Easy to grasp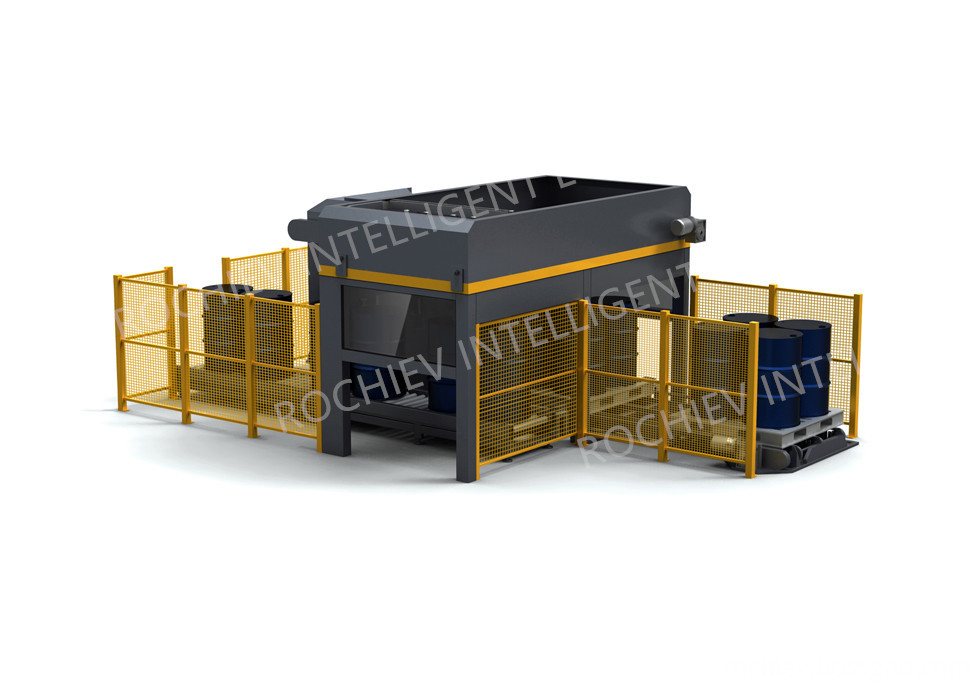 R41 transferring robot palletizer pick the finished drums to the pallet in transferring method, which is compatible with a variety of pallets of different sizes and materials, the composite explosion-proof function can be selected according to demands.
TECHNICAL CHARACTERISTICS
Suitable Type: 20-30L Cans /200L Drum
Number of Containers per Pallet: 40 Cans OR 4 drums
Number of Pallets Stored in Pallet Library : 10
Palletizing Capacity: 500-600 Cans /Hour OR 200-320 Drums/ Hour
Pallet Size (L*W*H, mm): Plastic Pallet--1300 ×1300 ×150
Wooden pallet--1140 ×1140 ×110
Interval of Jack:550; Width of Jack:250