Product Description
We design and manufactures semi automatic and fully automatic filling and packaging equipment for a wide variety of chemical and non chemical fluids, such as alcohols and lipids, paints, lacquers, adhesives, solvents, detergents, lube oils...In order to cater to the growing demands of our clients, we are offering them a wide collection of Filling System. Our professionals designed this product making use of premier-grade components and other required raw material sourced from the leading vendors. Offered product is tested in different circumstances so as to ensure its quality as per the international standards.
Different designs allow the filling of different size of containers. Our A51 series filling machine adopts the traditional mechanical bunghole positioning , which has the characteristics of stable operation, high speed, environmental and safety, to meet your needs on automatic filling.
The A51 automatic filling machine are developed for customer`s characteristics of large production capacity and high degree of automation. They are suitable for liquid metering filling of 15L-50L packaging containers, which meets the filling of 2-12 stations. It realizes the functions of automatic debunging, automatic nitrogen charging, automatic positioning, automatic filling, automatic unscrambling, automatic cap feeding, automatic inner cap sealing and automatic bunging. Self-diagnosis and self-detecting, remote operation and maintenance, compound explosion-proof.
With high accuracy, stable quality, high safety and environmental performance.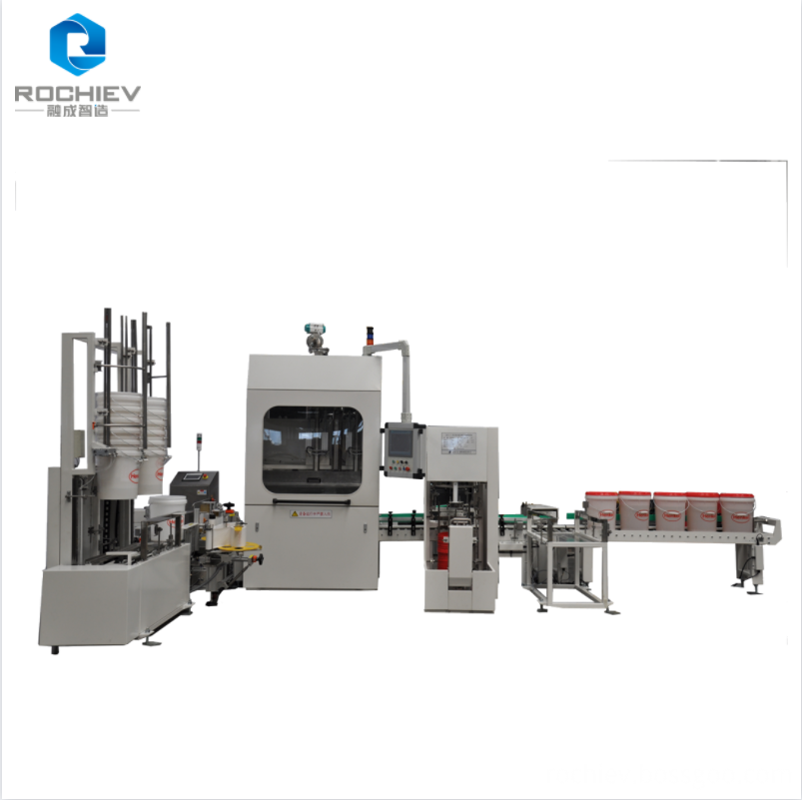 TECHNICAL CHARACTERISTICS:
Suitable Containers: 15L-50L Cans or Pails
Bunghole Positioning Mode: Mechanical positioning
Weighing Range: 2kg-100kg
Filling Capacity: 80-1200 Cans/Hour (2-12 stations)
Filling Error: ±0.04kg
We would be glad to develop individual applications for your requirements.