Product Description
Filling machines-the core of most packaging lines-usually set the pace and character of a packaging operation. We provides the widest range of liquid filling capabilities and chemical industry experience for our customers. We excel in delivering flexible, customized solutions for every stage of your business growth. Whether you require one machine or a fully integrated system, we have the experience to ensure your satisfaction is exceeded. Our filling robot system provides utmost operational safety, even in explosive atmospheres and is thus also ideal for use for the filling of explosive substances.
Our RF61 series filling robot with advanced vision-addressing technology are used when a continuous and fully automatic filling of large quantities is required. Optional extensions and combinations with other systems ensure individual adaptation of the system as required. RF61 fully automatic filling machine are high-speed filling robot developed for customers` characteristics of large production capacity and high degree of automation. They are suitable for large batch of automatic filling of high-risk chemical liquids - inflammable, explosive, highly toxic and corrosive liquids that danger to operators and environment.
It consists of separate vision de-bunging robot, separate vision bunging and sealing robot, and dual-station vision addressing filling machine, which has the functions of automatic de-bunging, filling, metering, bunging and sealing; self-diagnosis, self-detecting, self-sensing, remote operation and maintenance, compound explosion-proof, online visibility and other functions.
With high accuracy, stable quality, high safety and environmental performance.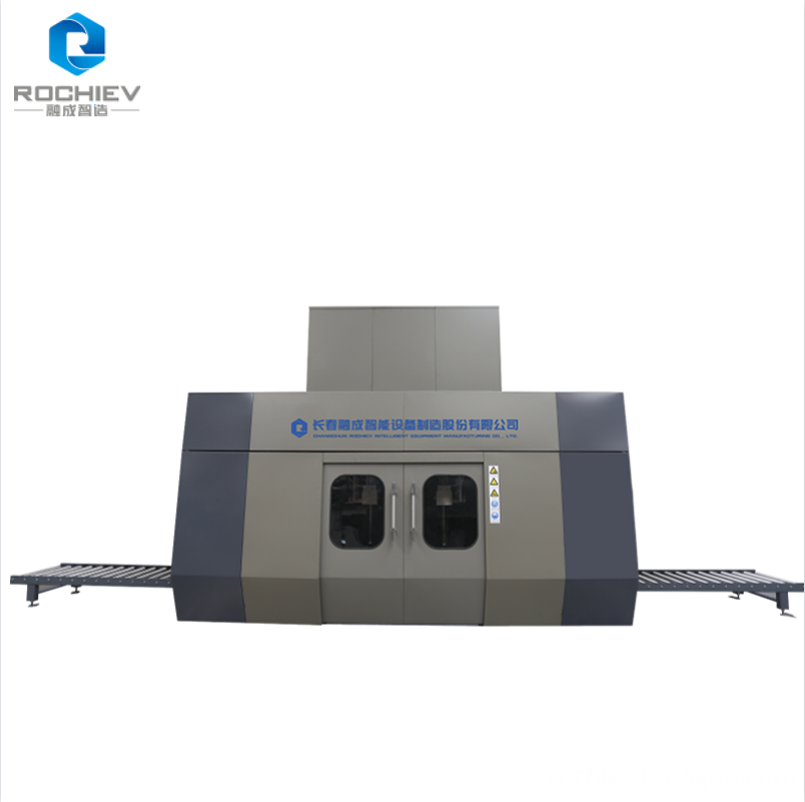 TECHNICAL CHARACTERISTICS:
Suitable Container: 200L Drums and 1000L IBCs
Bunghole Positioning Mode: Vision addressing
Weighing Range: 2kg-300kg/4kg-1500kg
Filling Capacity: 90-110 Drums/Hour
30-40 IBCs/Hour
Filling Error: ±0.2kg /±0.4kg
Size: 5100mm*2400mm*3900mm
5200mm*2800mm*4500mm
We would be glad to develop individual applications for your requirements.