Product Description
With over 23 years of liquid filling machinery experience, we have been solution provider for fully integrated liquid filling and packaging numerous times over. We design and manufacture a world class, application specific, fully automatic liquid filling robot system mainly for our customers. We are able to offer you a wide range of different services that can be adapted to your liquid filling needs. Our services do not start only when you encounter a problem, they also address your most urgent challenges, e.g. maximizing uptime, maintenance, and replacement of wear parts.
Our fully-automatic filling robot RF6 is mainly used in the fixed weight filling in basic chemical, fine chemical, daily chemical, lubricating oil, medicine, food and other industries, adopting the machine vision dynamic target recognition technology, control and detecting technology in intelligent filling process, composite explosion-proof technology, fault self-diagnosis and self-handling technology, leak detection technology based on Internet of Things(IOT) and other multiple core proprietary technologies that independently developed by our company; products all with the features of advanced technologies, excellent quality, safety and environmental.
It realizes the safety and environmental filling production process requirements of intellectualization and unmanned in filling process. It can be integrated with AS/RS, and interface with MES system for data interaction.
The RF63 fully automatic filling machine are intensive filling robots developed for customers` characteristics of small production capacity but high requirement on automation. They are suitable for small batch of automatic filling of chemical liquids with high-risk such as inflammable, explosive, highly toxic and corrosive liquids danger to operators and environment.
The product realizes the functions of de-bunging, filling, bunging and sealing in single station. Self-diagnosis, self-detecting, remote operation and maintenance, and compound explosion-proof. And it has compact, ingenious, and intensive structure.
With high accuracy, stable quality, high safety and environmental performance.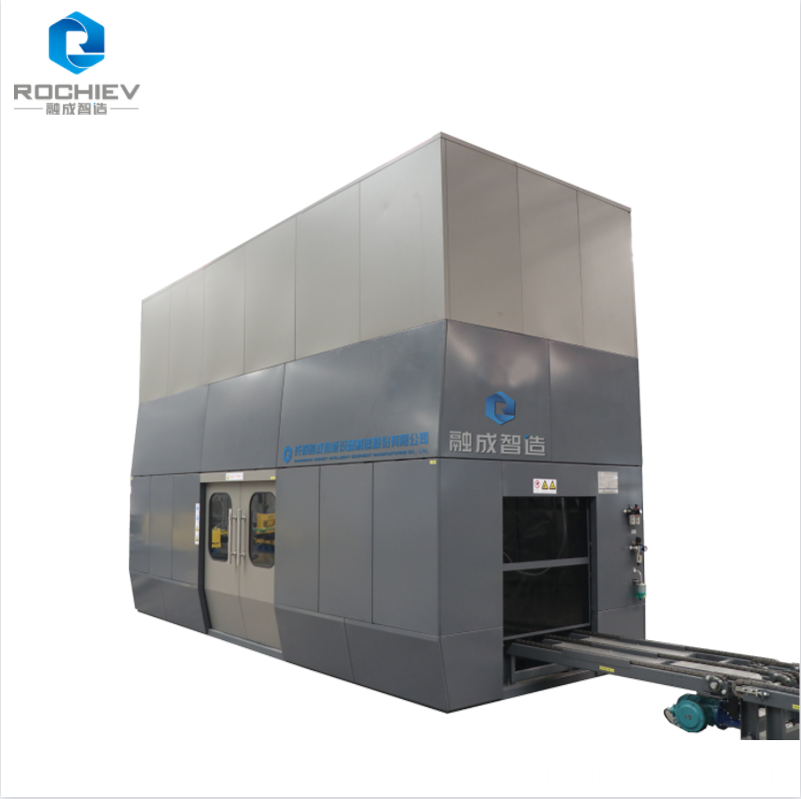 TECHNICAL CHARACTERISTICS:
Suitable Containers: 200L Drums and IBCs
Bunghole Positioning Mode: Vision addressing ( patented technology )
Weighing Range: 2kg-300kg/4kg-1500kg
Filling Capacity: 35-40 Drums/Hour/Station
15-20 IBCs/Hour/Station
Filling Error: ±0.2kg / ±0.4kg
Size: 2500mm*2100mm*4000mm
4000mm*2700mm*4500mm
We would be glad to develop individual applications for your requirements.