Product Description
With the growing demands of the manufacturing industry, businesses are constantly looking for safer and more cost-effective filling machines that offer accuracy and ease of use. Give your company an advantage by choosing a top semi automatic filling machine from Rochiev.
Our company has maintained a respected presence in the industry since 1996. We can assure you that all of our products are made with superior craftsmanship and excellent parts. We offer the best equipment at a reasonable price, we guarantee the quality put into any semi automatic filling machine you buy from us. Our customers range from small firms to the biggest and most successful companies in the various industries we serve.
If your production capacity is not large nor you don't have high requirement on automation. Our H5 series will meet your needs. This series is suitable for metering filling of containers above 15L. It is mainly applied in the field of weight filling in basic chemical, fine chemical, daily chemical, lubricants, pharmaceutical, food and some other industries. With features of simple structure, reliable operation, easy maintenance and small footprint. We can configure the module according to your demands to realize some auxiliary functions such as explosion-proof for whole machine, nitrogen replacement, air curtain protection, pipeline purging, cleaning, heat tracing and gas-liquid separation.
As a designer and manufacturer of filling equipment and systems, we have H51 automatic filling machine. It fills various type of containers from 15L to 50L capacity, and can handle plastic or metal bung caps and cap seals. The filling system provides utmost operational safety, even in explosive atmospheres and is thus also ideal for use for the filling of explosive substances.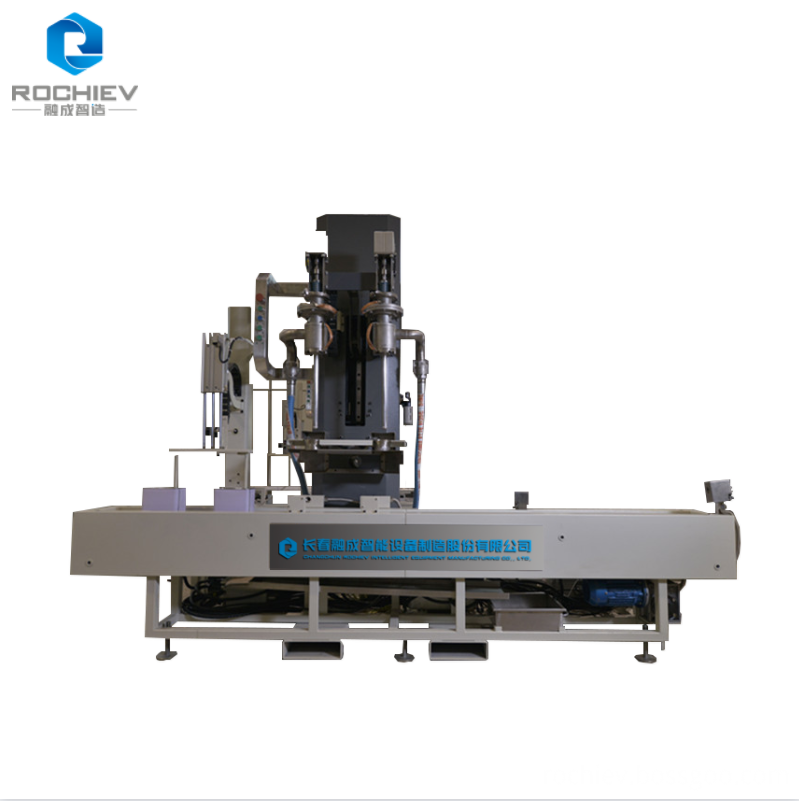 FEATURES:
* Quick and easy installation
* Simple operation
* High accuracy on positioning and metering
* Ergonomic design
* High performance on safety and environmental
* Compound Explosion-proof design
TECHNICAL CHARACTERISTICS:
Suitable Containers: 15L-50L
Bunghole Positioning Mode: By manual
Weighing Range: 2kg~100kg
Filling Capacity :100-120 Cans/Hour
Filling Error: ±0.04kg
We would be glad to develop individual applications for your requirements.