Product Description
Filling liquid in larger drums and intermediate bulk containers (IBCs) can cause manufacturers to invest in complicated filling, capping and labeling equipment that can take large amounts of floor space. Instead, we can provide you a semi-automatic pallet drum filler capper to simplify your operations and retain flexibility.
Our semi-automatic filler capper machines reduce waste and speed operations by using weighing technology to ensure accurate, fast filling in every cycle. In the semi-automatic pallet drum filler capper, the machine offers a wide range of options for integration with conveyor or bunging and crimping solutions.
As a designer and manufacturer of drum filling equipment and systems, offers the semi-Automatic filling machine. This type of pallet drum/IBC filler capper is capable of filling up to 50 drums per hour or 15 IBC per hour. It fills drums and IBCs from 60L to 1000L capacity, and can handle plastic or metal bung caps and plastic or metal cap seals. The filling system provides utmost operational safety, even in explosive atmospheres and is thus also ideal for use for the filling of explosive substances.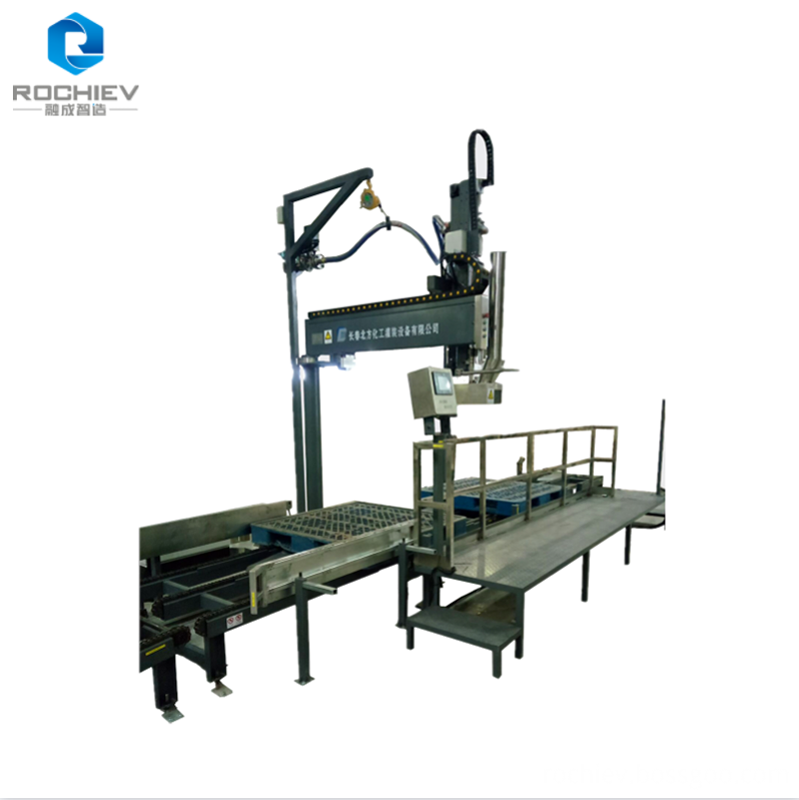 FEATURES:
* Quick and easy installation
* Simple operation
* High accuracy on positioning and metering
* Ergonomic design
* High performance on safety and environmental
* Compound Explosion-proof design
TECHNICAL CHARACTERISTIC:
Suitable Containers: 60L-200L Drums and 1000L IBCs
Bunghole Positioning Mode: By manual
Weighing Range: 2kg-300kg (60L-200L Drums)
4kg-1500kg (1000L IBC)
Filling Capacity : 50 Drums/Hour/Station
15 IBCs/Hour/Station
Filling Error: ±0.2kg (60L-200L Drums)
±0.4kg (1000L IBC)
Size: 700mm*1200mm*2500mm (60L-200L Drums)
1200mm*1100mm*2800mm (1000L IBCs)
1300mm*2100mm*3800mm ( Drums and IBCs compatibility)
We would be glad to develop individual applications for your requirements.